WATER TREATMENT FILTRATION SOLUTIONS
---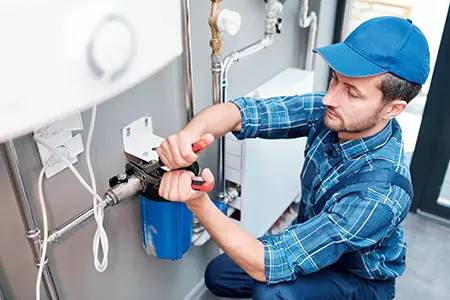 If you're concerned about the quality of the water in your home, trust Brothers to provide you with complete water treatment services. Our affordable and effective solutions will ensure you and your family have clean water free from impurities and pollutants.
Whether your water comes from a municipal source or a private well, there are many reasons why you might be worried about what it contains. Municipal water customers receive annual water quality reports that detail where their water comes from, whether any impurities have been detected, and how they have been treated. For well water, you will need to have comprehensive testing performed by experts to gain a complete understanding of what you have.
As your full-service water treatment company, we can test your water supply and provide all the information you need about its quality. From there, our water treatment specialists can provide filtration or conditioning solutions.
HOW FILTRATION MAKES YOUR HOME'S WATER BETTER
A filtration system installed by our water quality specialists can reduce or eliminate a wide range of contaminants that may be found in your supply. Whether filtered at the point of entry, the point of use, or throughout the entire home, you can enjoy cleaner-tasting, odor-free water. We also can remove traces of chemicals that are often used in municipal water treatment, making it healthier to drink. Drinking more water has several health benefits, and filling your own water bottles at home instead of buying them means you'll save money and generate less plastic waste.
WHY WATER CONDITIONING HELPS YOUR HOME
Conditioning your water means removing calcium and magnesium that can lead to hard water problems and scaling on your fixtures. This increases the efficiency and lifespan of your appliances. It also means you won't have to use as much soap when you bathe because it will lather better with conditioned water. Our technicians can equip your home with a water softener unit that suits your needs.
Brothers provides water treatment solutions in the Charlotte, North Carolina, metro region, including the communities of Charlotte, Gastonia, Harrisburg, Mint Hill, Waxhaw, Huntersville, Lake Norman, Davidson, Cornelius, Matthews, Monroe, Weddington, Indian Trail, Concord, Mooresville, Kannapolis, Rock Hill, Fort Mill, Indian Land, Clover, Lake Wylie, York, and Lancaster, South Carolina.
To learn more about our full range of services or to schedule your first appointment, reach out and speak with one of our helpful representatives today.