CHARLOTTE HEATING INSTALLATION SERVICE
---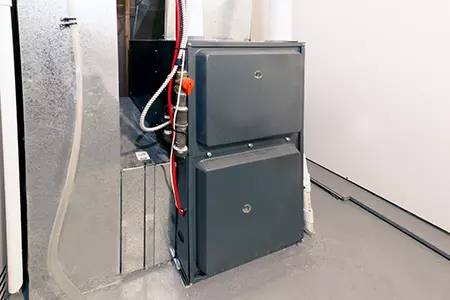 Are you looking for reliable heating services for your home's heating equipment in Charlotte, NC? If you've noticed your heating unit working inefficiently or heating bills rising unexpectedly, now's the time to book an appointment. Contact Brothers Heating, Cooling, and Plumbing today to schedule service.
WHY YOU NEED A WORKING HEATING SYSTEM IN CHARLOTTE
---
Although the city of Charlotte and the surrounding areas are known for pretty mild winters, you may be surprised by how cold it can get on occasion. In January, you'll definitely need to take advantage of a working furnace when temperatures dip below freezing at night. Charlotte has had a few really cold snaps, with temperatures dropping as low as -5 degrees Fahrenheit. Of course, the warm air coming from the south helps, but it can't always beat the chill.
To stay warm during the coldest months, you need a reliable furnace. As part of a comprehensive heating system, a furnace helps you maintain a comfortable temperature throughout the year. It's not enough to have a furnace that generally keeps up with the temperature settings. A furnace that is well-maintained helps you improve your energy efficiency, as well as provides reliable ventilation and moisture control all year long.
If you want the best from your heating system this year, it's wise to start with Brothers. We can provide the Charlotte heating installation that helps you prepare for almost any winter temperatures. Our technicians work hard to ensure that your system can keep you warm until spring.
SIGNS YOUR HEATING SYSTEM NEEDS TO BE REPLACED
---
Common signs that you need to book a heating installation in Charlotte, NC include:
STRANGE NOISES
---
If you hear clunking or your ducts make strange noises when the HVAC is switched on, it needs to be inspected by an engineer.
ODD SMELLS
---
Strange smells in your home could be the result of a blocked or dirty furnace. This can lead to carbon monoxide release, which is lethal. While carbon monoxide is odorless, it can accompany more noticeable smells.
RISING ENERGY BILLS
---
Energy bills rising inexplicably? Old units require more energy to achieve the level of heating or cooling they're meant to. It might be time for a replacement.
YOU DON'T KNOW WHEN IT WAS INSTALLED
---
A well-installed, well-maintained unit can last for many years. If you've just moved into a new property and you don't know the age of your system that's not performing well or you can't remember the last time it was serviced, it's time to get help. You should immediately book an inspection and find out if it needs to be replaced.
We're experts in all types of furnace replacement and heating installation service across the entire Charlotte community. Get in touch today to book an inspection.
PROFESSIONAL INSTALLATION VS. DIY
---
If you're thinking about how best to handle furnace installation, you should know that there are several reasons to hire the professionals at Brothers. Scheduling our heating installation services ensures that you get a furnace that is sized appropriately for your home and installed according to manufacturer specifications.
Proper installation is vital to a long, productive lifespan for your furnace. A good installation service can provide higher efficiency and better output each year. It's also easier to have our technicians install it to confirm that the furnace operates correctly and safely. Our experience provides you with the knowledge that the system can work as advertised for as long as you have it, with a higher degree of accuracy than you could do by yourself.
TYPES OF HEATING SYSTEMS WE CAN INSTALL
---
Here are some of our most popular options.
GAS FURNACES
---
Gas furnaces are an enduring favorite for heating a home. They're reliable, easy to maintain, and powerful.
HEAT PUMPS
---
Heat pumps are considered an environmentally-friendly alternative to a gas furnace. It transfers energy between the outdoor and indoor environment, regulating your home's temperature.
PACKAGED GAS & ELECTRIC UNITS
---
These are installed outside. They're very easy to inspect and maintain and are an energy-efficient way to heat and cool your property.
PACKAGED HEAT PUMPS
---
Similar to a conventional heat pump, it combines all elements of the heating and cooling system in one location.
HYBRID HEATING SYSTEMS
---
Hybrid systems use a variety of techniques to provide variable heating & cooling. They're often preferred for bespoke installations and new properties.
WHAT IS THE BEST TIME OF YEAR TO INSTALL A NEW HEATING SYSTEM?
---
The best time of year to contact a heating installation service is simply when you realize that your old system isn't working properly. You could prioritize summer. After all, you don't want to go without cooling. Alternatively, you could aim for winter because you're concerned about freezing temperatures. The truth is, you shouldn't be without a high-quality HVAC unit at any time of year.
Realizing that you need a new HVAC system installed isn't a seasonal concern. Get it done as soon as possible – old systems are inefficient and can even be dangerous if they've not been checked.
Contact us today to book an inspection.
WHY SHOULD I HIRE A PROFESSIONAL HEATING INSTALLATION COMPANY?
---
A good-quality heating installation service can source the best system for your property. The installation will be quick, efficient, and covered by the company's insurance. You'll also be able to arrange a care plan – scheduling regular inspections and maintenance will extend your unit's lifespan.
Whether you need a new unit installed or you want to find out what's up with your existing HVAC system, the Brothers team has seen it all – and we offer the best solutions. Call now to schedule service.
CALL BROTHERS FOR EXPERT HEATING INSTALLATION TODAY
---
If you are considering installing a new furnace for your home in the Charlotte metro area, Brothers is a great furnace installation company to call. We aim to provide the best installation service for each of our customers, starting from the first moment of contact. Our team of technicians has the knowledge and experience needed to ensure that you get a furnace that works great for your home, even in unexpectedly cold temperatures.
As home heating installation experts, we know that deciding to replace your furnace is a big investment in your comfort. We work hard to ensure that you get the best return possible, with careful assessment of your home's heating needs. We install high-quality equipment designed to provide you with the best efficiency and output over time. Once our work is done, we stand by it with a 100% satisfaction guarantee.
After the furnace replacement service, you'll be glad to know that we can help you with your maintenance and repair needs. We commit to ensuring that your system continues to work smoothly, going above and beyond to meet your expectations. We serve the Charlotte metro area, including the cities of Concord, Gastonia, Huntersville, Rock Hill, and the suburbs surrounding Mecklenburg County.