CHARLOTTE INDOOR AIR QUALITY SERVICES
---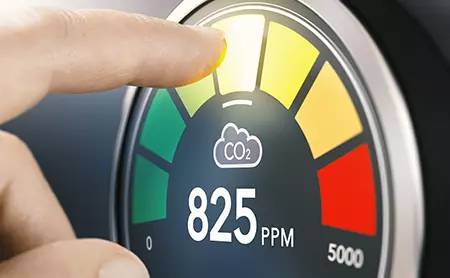 Maintaining excellent air quality inside your home is essential for staying healthy. Your respiratory system, sleep, and allergies can all be affected by prolonged exposure to airborne toxins, dander, and other poor breathing conditions. Fortunately, several products are available that work in conjunction with each other to clean and purify the air inside your home all year round.
Brothers Heating Cooling Plumbing is proud to offer top-notch services for indoor air quality in the Charlotte area, including installing and maintaining key HVAC elements such as humidifiers, purifiers, and germicidal UV lights.
Read on to learn more about the types of installations and services we offer to improve residential air quality. Your lungs and family's health will thank you.
HUMIDIFIER SERVICE AND INSTALLATION FOR CHARLOTTE RESIDENCES
---
While summers in Charlotte's subtropical climate are hot and humid, late fall and winter are typically on the dryer side. It's best to install a humidifier in your home to replenish the moisture that gets stripped away by your heating system.
Keeping your home at a healthy humidity will help minimize the risk of harmful airborne bacteria and viruses and prevent your nasal passages from drying out. For your comfort and safety, we recommend humidifiers to our clients.
AIR PURIFIER INSTALLATION IN CHARLOTTE
---
We spend a lot of time worrying about the health risks of poor outdoor air quality, but the purity of the air inside our homes is just as important. After all, we spend most of our time breathing and sleeping inside our own four walls.
Installing an air purifier in your home will go a long way toward protecting you and your family during cold and flu season. Air cleaners and purifiers will also keep dust and pollen at bay during allergy season.
CHARLOTTE GERMICIDAL UV LIGHT INSTALLATION
---
If we've learned one thing these past two years, it's that the ability to fight off viruses and other harmful germs is an essential asset in any home. Germicidal UV light imbues your HVAC system with the power to zap away viruses, bacteria, mold spores, and fungi as they pass by.
When installed strategically by our experts, a germicidal UV light can have close to a 100% success rate at eliminating dangerous pollutants from the air circulating throughout your home.
TRUST US FOR PROFESSIONAL AIR QUALITY SOLUTIONS
---
Homeowners throughout North and South Carolina trust Brothers Air to provide the home air quality testing and services they need to keep themselves and their families comfortable and healthy. Our expertise includes humidifiers, air purifiers and germicidal UV lights. No matter what you call on us to do, you can depend on our technicians to be among the most well-trained and qualified in the industry.
We're always working to make sure our employees have all the most up-to-date training in the heating and cooling sector. We provide them with the tools, equipment and experience needed to ensure they provide the best service. We employ more NATE-certified technicians than anyone else in the area, meaning they have the highest levels of training in the HVAC industry.
On top of that, we stand behind our work with your satisfaction guaranteed. You can rest assured that you'll never be surprised by extra fees or hidden costs when you choose to work with us. For reliable, dependable service delivered with professionalism and transparency, look no further than right here.
GIVE YOUR HOME THE BEST HOME AIR QUALITY SERVICES IN CHARLOTTE
---
If you're a homeowner in the Charlotte area, do the right thing for your respiratory health. Schedule residential indoor air quality services with Brothers Heating Cooling Plumbing right away.
CALL NOW TO SCHEDULE SERVICE